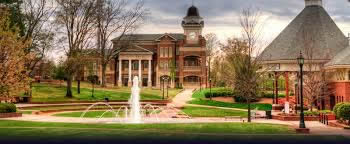 Duluth is a suburb of Atlanta with roots throughout history and the Civil War. Located in Gwinnett County, Duluth has been recognized by Forbes Magazine as the 26th in the nation for America's Best Places to Move and by BusinessWeek Magazine as the Best Affordable Suburb in Georgia. Home to Arena at Gwinnett Center, Gwinnett Civic and Cultural Center, and Gwinnett Place Mall, the city is known for its economic and industrial diversity. Located close to Stone Mountain and Lake Lanier, there's plenty for residents to enjoy. Duluth is a more affordable alternative than nearby high-brow John's Creek community.

Tree Removal Permits, Duluth, GA
Tree removal in Duluth must abide by Buffer, Landscape and Tree Ordinance for the city. Single-family residential properties can remove trees without a permit. However, if the home is within a residential sub-division, the number of trees within the community must be maintained to 20% of the lots plantable area. All residents are encouraged to contact the City of Duluth Planner. If trees are removed from required buffers, they will have to be replanted immediately at the owner's expense. All non-residential tree removal is forbidden without prior written consent.

Tree Service Reviews: Duluth, GA
# "Brian,
Had to write to tell you that I think you guys did an outstanding job!
I am very pleased with the work you did. You have a terrific operation and it was a pleasure to work with such professionals.
Vickie
Duluth, GA"

# "Brian,
I am very impressed with your knowledge of trees and the work that has transpired!
Thanks,
Nancy H.
Roswell, GA"
# I'm impressed with Atlanta Tree Experts courteous customer service, from submitting a quote to cleaning up after the job. Their skill and knowledge won my confidence and I am happy to have them as a trusted resource. I will definitely use them again and regularly recommend them to my friends and colleagues.
David O.
# "Thanks Brian, nice job. We are especially happy with the clean-up.
We would call you back for work anytime!
Atlanta, GA"



We provide insurance and references with every job, and encourage you to visit our references page to read what our customers are saying. Click here to see photos of our work ... then call or schedule an appointment for a free written tree service estimate.